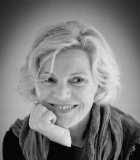 ANNA TIMMERMANS is director of Netherlands Institute of Core Energetics (NICE). Since 1982 she is a methods teacher and has her own practice. Anna is certified by the European Certification of Psychotherapy. She followed the Bio Energetics Analysis training and is trained in Core Energetics by John Pierrakos. She is co-owner of Cordium, center for growth and development in Nijmegen. Anna teaches also in Mexico, Italy, Greece and Poland. Her passion is to train Core Energetic therapists and to develop Core Energetics as an autonomous method of therapy in the Netherlands.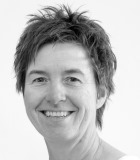 Gees Boseker is working as a Core Energetic therapist in her own practice since 1998. She was trained at the Core Energetic Institute in Berlin and also followed the postgraduate year at this institute. She is also educated in common psychology and psychotherapy. She works with systemic work (family constellations) and with parents and children with the OKI-B method. She specialized in attachment disorders and Interpersonal Neurobiology. Gees love to search for connection and integration. www.coremovement.nl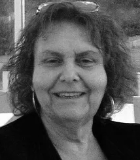 ERENA BRAMOS studied psychology at Adelphi University. She is a Certified gestalt Therapist, as well as a Certified Core Energetics Practitioner having graduated from the Core Energetics Institute in New York. She has also studied Psychosynthesis and has completed a training in Past Life regression. She works with people to help them dissolve blocks which prevent them from creating to their true potential by addressing the emotional, energetic, and spiritual dimensions of their being. Erena currently trains therapists. In addition she teaches at the Core Energetic Institute in Brasilia and is developing a new program in Greece which will be based on Core Energetic and Pathwork Principles.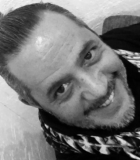 ROGE CANTO. Certified Core Energetics Practitioner. Gestalt Therapist. Excepcional Marriage Mentor, Reiki Master, Subdirector of Core Esencia Guadalajara. Invited Teacher in Mexico, Holland, United States and Costa Rica. Private Practice since 2008. Facilitator Groups. Co-facilitator in Holotropic Breathing workshops. His approach to personal development arises from, he says: ''the Great need to find answers that would show me a path to my own recovery and freedom''.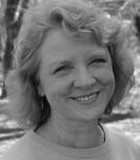 LIZ CARL, LCSW is a clinical social worker and has incorporated Core Energetics into her psychotherapy practice since 1990. She is a senior faculty member for the New York Core Energetics Institute as well as teaching Core Energetics in Canada, Mexico and Holland since 2007. She is Co- Director of the newly established Core Energetics Polska. She is on the Board of Directors for the New York Institute of Core Energetics. As an Exceptional Marriage Mentor, she works with couples and runs workshops and trainings with her husband, Core Practitioner Barry Carl. www.lizcarltherapy.com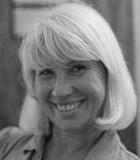 Looking for work that takes the heart as a center of being and where the wisdom is flying through, INA COLETTI found Pathwork in 1981 and later on Core Energetics. John Pierrakos brought her to a place where she could realize who she is. Since 1988 she works as a therapist and since 1994 in her own office. As she says: 'The teaching and also my learning is the way to bring Core Energetics in life and in the first years also to Germany'.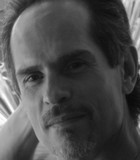 JORGE GALINDO is the director of CORPORE Institute in Mexico City. His calling as therapist nurtures in two main paths. As body psychotherapist he has been trained in Bioenergetic Analysis in the Wilhelm Reich Institute. Later he graduated as Core Energetics therapist in the first generation given by John Pierrakos in Mexico City. Also he is  trained as Hakomi Method practitioner. In the other path, he has made a master Degree in Humanistic Psychology and done a certification in Gestalt therapy. Both paths have integrated as a way of life, and have been enriched by the practice of meditation.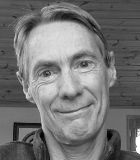 BRIAN GLEASON is a senior faculty member of the New York Institute of Core Energetics. He has been practicing psychotherapy since 1978 and is licensed in the state of New York. Brian, along with his wife Marcia, has a particular interest in working with committed relationships. Together they developed the model of Exceptional Marriage Mentoring, which brings Core Energetics together with relationship therapy.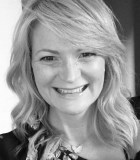 MELISSA HILLERY is a Certified Core Energetics Practitioner, Systemic Constellations Facilitator and movement teacher. She is the Director of CORE London and enjoys creating community and bringing people together to explore the importance of connection and leading a full and satisfying life. Melissa is passionate about making CORE accessible to everyone.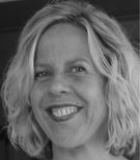 TANJA KONIG works since 1993 as an psychologist with people in organisations. Her focus is how to find your place in work and society, to give the best of yourself. After been trained as an Core Therapist (2010) she broadened her focus to how to become the leader of your life, by working through trauma's and by learning on a deep level from "not ideal" situations. She loves the life energy and connection that comes up with this work! Tanja works in her own practice ReSpect.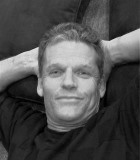 CEES VAN LOON graduated from the New York Core Energetics Institute in 2010. Since then he quitted his job as a consultant and started his private practice. Main reason for him was to get rid of the "head stuff" and the desire to explore the world of "not knowing". He focused himself on Leadership and working with young adults. He loves the aliveness of the work and committed himself fully to bring Core Energetics more into the world. He is co-owner of Cordium, center for growth and personal development in Nijmegen, the Netherlands.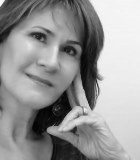 LISA LOUSTAUNAU is director of education at the New York Institute of Core Energetics. Lisa trains Core Energetics practitioners in Brazil, Australia and the United States. She also works in her private practice in Norwalk Connecticut,  where she fosters the growth of individuals, couples, and groups. Lisa is also an Ordained Spiritual Counselor and a registered Hypnotherapist bringing passion and presence to her work.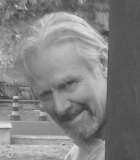 DIRK MARIVOET is the director of the Institute for Bodymind Integration in Ghent (B). He studied Core-Energetics under John Pierrakos, Postural Integration®, Energetic Integration and Pelvic-Heart Integration under Jack Painter, PhD (+ is a certified trainer/supervisor since 1999). He also worked extensively with native shamanism both in Europe and North America. Earlier in the 80s and 90s he was adjunct faculty Psychomotor Therapy at Leuven University where he still teaches.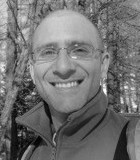 IVAN SEBASTIANI is the director of the Instituto Italiano Core Energetica. He was trained by John Pierrakos and he teaches Core Energetics in Italy, Greece, Poland, UK, Mexico, The Netherlands and USA. Ivan is committed to bring into the world John and Eva Pierrakos teachings, helping people to remove the obstacles around the heart.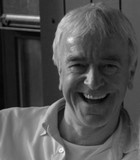 KLAUS STINSHOFF has his own Core Energetics psychotherapy practice since 1987. He was trained in Core Energetics by John Pierrakos, founder of the New York Core Energetics Institute. He lives and works in Berlin and is specialized in working with clients dealing with cancer. Klaus is a surgeon, psychotherapist and sexual therapist. He loves to address people in their loving core and to inspire them to grow in their own capacity to love.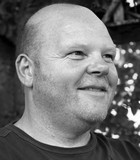 ACHIEL VAN TIENEN worked in different fields of the health sector for 20 years. In his own personal search, he came in contact with Core Energetics and it grabbed him, because it brought him freedom of movement. Literally - because of his diminishing back problems that had been recurrent - and by way of speaking. Achiel studied Core Energetics at the Berlin Institute and opened his own practice in 2001 in Huissen and Nijmegen. He works with individual clients, groups and couples, leads workshops. He considers his own body as the compass to work by. www.core2core.nl