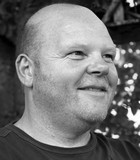 Achiel van Tienen – teacher
ACHIEL VAN TIENEN finished his Core Energetics training in Berlin in January 2001 and right after he started his practice as a CE therapist. Before that he worked for 20 years in public health care as a nurse and a manager. He now works with individual clients, groups, couples and he is a supervisor and learning therapist and teacher. It feels as a privilege to him to share his knowledge, experience, intuition and of who he is with his cliënts and students. Core Energetics changed his life drastically in a very positive way. To work with the unique potential of energy and pleasure that is given to each and every one of us and to challenge, invite and activate that; for him it is an honour. His saying: My heart is my Core (I am happy it is a big one) and I love to give from that place !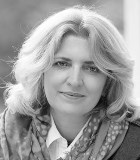 Ala Konopko – teacher
ALA KONOPKO-ULANECKI is a one of the directors of Core Energetics Institute in Poland. She has been involved with Core Energetics for about 25 years as a therapist, teacher and supervisor. Ala finished her training in New York, working closely with John Pierrakos. She teaches also in Greek and Italian Core Energetics Institutes. Ala's passion is working with women, helping them to break stereotypes, find their leadership and stand in their true power as the world needs them today.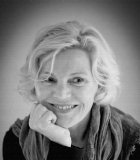 Anna Timmermans – teacher
ANNA TIMMERMANS is director of Netherlands Institute of Core Energetics (NICE). Since 1982 she is a methods teacher and has her own practice. Anna is certified by the European Certification of Psychotherapy. She followed the Bio Energetics Analysis training and is trained in Core Energetics by John Pierrakos. She is co-owner of Cordium, center for growth and development in Nijmegen. Anna teaches also at other institutes, like in Mexico, New York and California. Her passion is to train Core Energetics therapists and to make Core Energetics blossom in The Netherlands and Europe.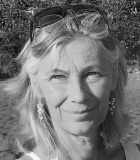 Annick Schuerman – junior teacher
ANNICK SCHUERMAN was trained in Core Energetics at NICE, including the post-graduate training. She has a professional healing practice where she uses her training at the Barbara Brennan School of Healing and her skills as a Core therapist to help people unwind and find clarity and renewed life force. Especially when they struggle with psychosomatic disorder. She is also a passionate yoga teacher. She worked as a veterinary surgeon before her enthusiasm changed to working with people, their wonderful consciousness and potential.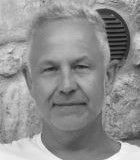 Armand Botha – junior teacher
ARMAND BOTHA is a trained Core Energetics Practitioner who graduated from the Core Energetics Institute in the Netherlands. He completed his post-graduate training at the same institute and has also received training in Neo-Tantra, Sexological Bodywork, Internal Family Systems and Body Poetry. In his London practice, Armand combines these different modalities to help individuals and groups achieve personal transformation, especially those in the gay community. Armand is passionate about the mind-body-spirit connection and uses this passion to restore natural movement and energy flow to his clients. He brings his love, heart, high energy, and passion to his work and guides and supports people on their journey of self-discovery and empowerment. Armand has previously taught dance, fitness and education.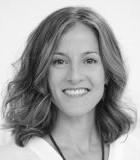 Cristina Muñiz de la Peña – assistant
CRISTINA MUñIZ DE LA PEñA completed her doctorate in psychology at the University at Albany, NY, in 2010. She has worked as a psychologist in Spain and in New York City since 2007. Her work focused on providing health services to underprivileged children and adults. In 2013, she co-founded Terra Firma, a program that offers medical, mental health and legal services to unaccompanied asylum-seeking children. Witnessing the depths of human pain led her to pursue her training in Core Energetics, which she completed in 2019. Currently, she lives in Spain where she offers online and in-person therapy to individuals, couples, and groups while she continues her advocacy as a board member of the Terra Firma non-for-profit.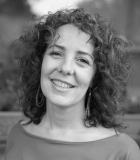 Daniela Zambrana Weymann – junior teacher
DANIELA ZAMBRANA WEYMAN is a Core Energetics Practitioner in private practice. She has graduated from the Core Energetics Institute in Greece and holds a certificate in Psycological Counceling. She has also studied international Business Management, Coaching, Facilitation and solution-orientated short term consulting. She facilitates process groups and workshops in Core Energetics and Animal Communication internationally. She is committed to help people find the beauty of their true self through experiencing "All What Is" in the body, as the body is the vessel for our souls journey. Her guiding principle: "Feel it all – Do it all!"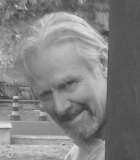 Dirk Marivoet – teacher
DIRK MARIVOET is the director of the Institute for Bodymind Integration in Ghent (B). He studied Core-Energetics under John Pierrakos, Postural Integration®, Energetic Integration and Pelvic-Heart Integration under Jack Painter, PhD (+ is a certified trainer/supervisor since 1999). He also worked extensively with native shamanism both in Europe and North America. Earlier in the 80s and 90s he was adjunct faculty Psychomotor Therapy at Leuven University where he still teaches.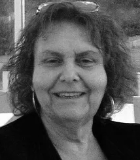 Erena Bramos – teacher
ERENA BRAMOS studied psychology at Adelphi University. She is a Certified gestalt Therapist, as well as a Certified Core Energetics Practitioner having graduated from the Core Energetics Institute in New York. She has also studied Psychosynthesis and has completed a training in Past Life regression. She works with people to help them dissolve blocks which prevent them from creating to their true potential by addressing the emotional, energetic, and spiritual dimensions of their being. Erena currently trains therapists. In addition she teaches at the Core Energetic Institute in Brasilia and is developing a new program in Greece which will be based on Core Energetic and Pathwork Principles.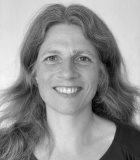 Evelien Bus – assistant
Evelien Bus was trained in Core Energetics at NICE. She has had a professional practice for the past 10 years. She loves the fullness of Core Energetics, as body, emotions, mind, energy and soul can come together. In her practice she interconnects Core Energetics with more subtle energy work (energy reading, (family) constellations, shamanism). She loves to help people get more awareness on the energetical and spiritual level, so that we can enjoy the richness and support that is there for us. Embracing life can be quite pleasurable.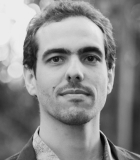 Fernando Aguiar – teacher
FERNANDO AGUIAR has a master degree in Clinical Psychology and has been a Core Energetics therapist since 2009. He is a spiritual counselor at the New York Region Pathwork, TRE Level 2 provider, teacher and supervisor in Core Energetics, and author of the book Surrendering to the Flow of Life: beyond character defense structures. He offers online therapy and supervision both in Portuguese and English and has facilitated workshops and retreats in Brazil, Israel, Australia, Nepal, Thailand, Mexico and India.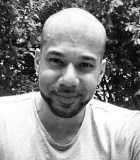 Gyasi Bramos Hantman – assistant
GYASI BRAMOS HANTMAN is a trained Core Energetics therapist living in Athens Greece. As a licensed social worker from New York City, he spent most of his career working with impoverished adults with psychiatric disorders. Witnessing the beauty of the human spirit in all its variations has deeply influenced his approach to working with people. Since graduating Core Energetics Greece in 2019, he maintains a private practice and co-leads a men's group.  Let's take this journey together, in brotherhood and sisterhood.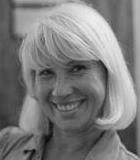 Ina Colletti – teacher
Looking for work that takes the heart as a center of being and where the wisdom is flying through, INA COLLETTI found Pathwork in 1981 and later on Core Energetics. John Pierrakos brought her to a place where she could realize who she is. Since 1988 she works as a therapist and since 1994 in her own office. As she says: 'The teaching and also my learning is the way to bring Core Energetics in life and in the first years also to Germany'.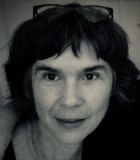 Ioanna Portolou – assistant
IOANNA PORTOLOU is a Certified Core Energetics practitioner since 2019. She has studied Fine Art, Contemporary Dance and Improvisation and has been working as a choreographer/improvisation leader since 1999. Her life task is seeking and uncovering truth and movement within the body. She works in one-to-one sessions and groups, combining Improvisation with Core Energetic practices.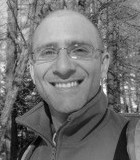 Ivan Sebastiani – teacher
IVAN SEBASTIANI is the director of the Instituto Italiano Core Energetica. He was trained by John Pierrakos and he teaches Core Energetics in Italy, Greece, Poland, UK, Mexico, The Netherlands and USA. Ivan is committed to bring into the world John and Eva Pierrakos teachings, helping people to remove the obstacles around the heart.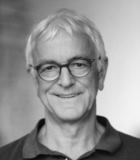 Klaus Stinshoff – teacher
KLAUS STINSHOFF has his own Core Energetics psychotherapy practice since 1987. He was trained in Core Energetics by John Pierrakos, founder of the New York Core Energetics Institute. He lives and works in Berlin and is specialized in working with clients dealing with cancer. Klaus is a surgeon, psychotherapist and sexual therapist. He loves to address people in their loving core and to inspire them to grow in their own capacity to love.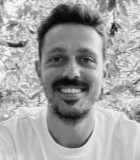 Konstantinos Repanis – assistant
KONSTANTINOS REPANIS is a graduate and Junior Teacher of the Institute of Core Energetics-Greece. He maintains a private practice in Athens where he works with individuals, couples and groups and is now co-leading a men's group. He has also studied acting and worked in theatre and has a Master's degree in Reiki Healing.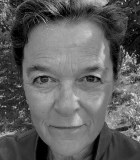 Riet Mellink – junior teacher
RIET MELLINK was trained in Core Energetics at NICE. She has her practice in Amsterdam and in her sessions she starts primarily from what the body has to say. The aim of her sessions is healing large and small traumas, in addition to finding more energy, lightness and authenticity. Safety, slowing down and humour are important aspects in relating to her clients. Besides her work as a therapist, she is an experienced coach in artistic processes and creates site specific art and theatre projects on different locations in NL.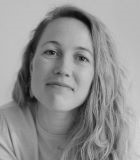 Sophie de Lacaze – junior teacher
SOPHIE DE LACAZE completed her training in Core Energetics in 2016 at NICE. She lives and has her private practice in Berlin working with individuals, couples and leading therapeutic process groups. With her background in Contemporary Dance, she naturally invites movement, embodied practices and creative expression into the work. As a therapist and teacher, she feels guided by her passion, clarity and compassion to explore whatever emerges in the relational space. Her intention is to guide people to live a meaningful life from the depth of their hearts.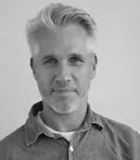 Warren Moe – teacher
WARREN MOE has been a teacher and practitioner of body-centered modalities for nearly 20 years. He maintains a diverse, full-time practice in NYC, and travels internationally, teaching and facilitating workshops. He is passionate about working with clients and groups to assist them in experiencing themselves more completely and authentically in their everyday lives.