On this page you find workshops and courses organized by NICE and by other Core Energetics institutes or Core Energetics therapists.
The description of the workshop is in the language of the workshop.
The workshops organized by NICE are marked with the NICE-logo.
Op deze pagina vind je workshops en trainingen, georganiseerd door NICE en door andere Core Energetica scholen of therapeuten.
De beschrijving van de workshop is in de taal van de workshop.
The workshops die door NICE worden georganiseerd, herken je aan het NICE-logo.
Workshop Dochters van Vaders | November 21, 2021 | Vrasene, Belgium | Language: Dutch
Core Energetics biedt je als ervarings- en lichaamsgerichte methode tools aan om steeds meer vanuit je authentieke zelf te leven. Essentieel daarbij is het exploreren, erkennen en accepteren van de invloed van onze ouders in ons leven, en eventueel veranderingen (leren) aanbrengen in die invloeden. Deze workshop richt zich specifiek tot vrouwen, dochters van "moeilijke" vaders: agressieve vaders, afwezige vaders, te zwakke of te sterke vaders, verslaafde vaders, getraumatiseerde vaders, slordige en (niet)grappige. Door Annick Schuerman en Ramon Garcia.
International Supervision Intensive | November 25 - 28, 2021 | Nijmegen, The Netherlands | Language: English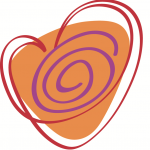 In our field of working with the body, the transference is often showed in body language and behavior and not so often in words. Can you recognize the bodily signals and can you receive this without making it personal? Can you deal with erotic transference? Can you connect the clients topic to what you see in the body?  This Supervision Intensive is designed for certified body-oriented psychotherapists with at least one year of clinical experience, who want to participate in an exchange with other therapists. 
Introductory Weekend | December 10-12, 2021 | Westelbeers, The Netherlands | Language: English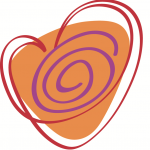 No  matter where you are in your personal journey, this weekend will support you in taking the next step. Experience powerful energetic techniques that open the flow of life force! This special weekend intensive includes classes, process group and community events with all students of the school and promises to be personally challenging, enriching and exciting. A great opportunity for you to find out what Core Energetics and our training programs might mean for you.
Masterclass for body oriented therapists | December 11, 2021 | Westelbeers, The Netherlands | Language: English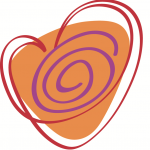 Masterclass for body oriented (psycho)therapists: Adding the spiritual dimension to therapy. The spiritual dimension of the work lives in our body-mind. Do we embody spirit for ourselves and thereby invite our people to reveal their own connection to Source, the Mystery? Allowing ourselves to be guided into this unknown territory is one of the most important tasks of our work. By Kathleen Goldberg. 
(Bij)scholingsdagen | January 8 - 9, 2022 | Huissen, The Netherlands | Language: Dutch
Voor studenten die deze modules in het eerste jaar hebben gemist, of ze nog een keer willen herhalen, en voor andere belangstellenden, geeft Achiel van Tienen twee (bij)scholingsdagen.
Zaterdag 8 januari: Orientation to the Body. Zondag 9 januari: Ego functions and their relationship to the Core. 
Masterclass voor lichaamsgerichte therapeuten | February 12, 2022 | Westelbeers, The Netherlands | Language: Dutch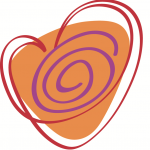 Masterclass voor lichaamsgerichte (psycho)therapeuten:  Systemisch kijken als extra diagnose-instrument in je therapeutische praktijk. Systemisch kijken: het vraagstuk van de cliënt bekijken als onderdeel van het systeem waarin hij/zij zich bevindt en is opgegroeid. We werken met concrete casussen via 'de consultatieopstelling': dit is een eenvoudige manier om te zien en te ervaren welke plek jij als therapeut in het systeem van je cliënt inneemt. Inzichtelijk voor jezelf en de dienende beweging voor het cliëntsysteem. Makkelijk bruikbaar in intervisiebijeenkomsten met collega's. Door Marc Verheij en Yvonne Versteeg.
Masterclass voor lichaamsgerichte therapeuten | April 9, 2022 | Westelbeers, The Netherlands | Language: Dutch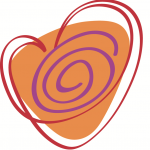 Masterclass voor lichaamsgerichte (psycho)therapeuten. Omgaan met onzichtbaar verlies en bevroren pijn door onvervulde kinderwens, miskraam, afgebroken zwangerschap, kinderloosheid. De impact van moeilijk zwanger worden, verlies of een onvervulde kinderwens is groot. Zowel lichamelijk, relationeel als emotioneel. Het gaat over hoop, wanhoop, vechten voor een kind, vallen, opstaan, doorgaan, niet meer willen leven en alles er tussen in. In deze workshop wordt gewerkt met ingebrachte casuïstiek, waarbij gekeken wordt naar de lichamelijke uitingen, relationele reacties, (kind)conclusies en rode vlaggen. Door Simone Sinjorgo.