NETHERLANDS INSTITUTE OF CORE ENERGETICS
Core Energetics is a marriage of body psychotherapy and spiritual development. The work brings consciousness to how we block our energy. The process employs breathing techniques, physical movement and inter-personal relationship to create self-awareness, heal old wounds and radically increase your potential to enjoy life. It is dynamic, playful, creative, confronting and supports you in becoming fully and intensely who you truly are.
NICE offers Core Energetic workshops, a personal transformation program (in Dutch), a 4-year international professional training and a post graduate training.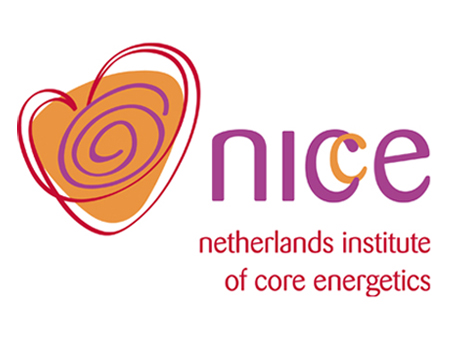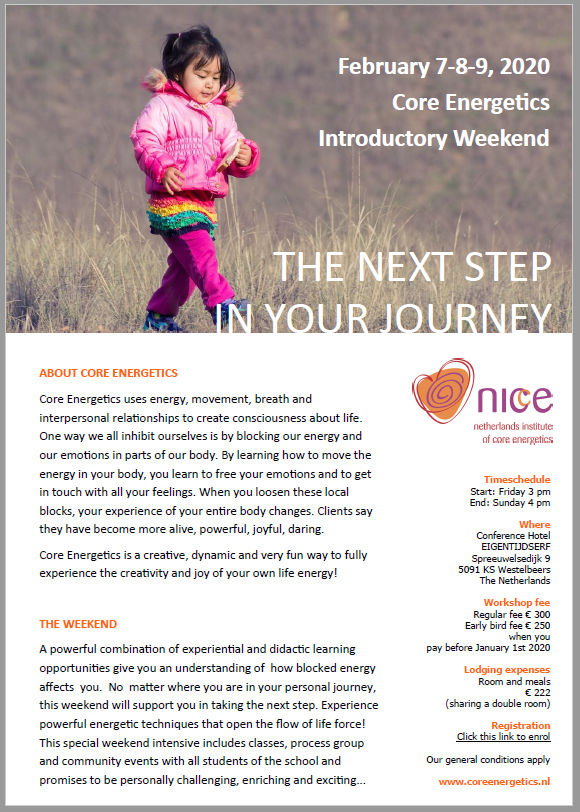 INTRODUCTORY WEEKEND
Interested in Core Energetics? Thinking about joining one of our programs? Ready for a next step in your life? Join our introductory weekend February 7-8-9, 2020.
A great opportunity to get to know Core Energetics, our institute, the teachers, the atmosphere, the community. It's an enriching and exciting expericence anyway! More information? Check the flyer here.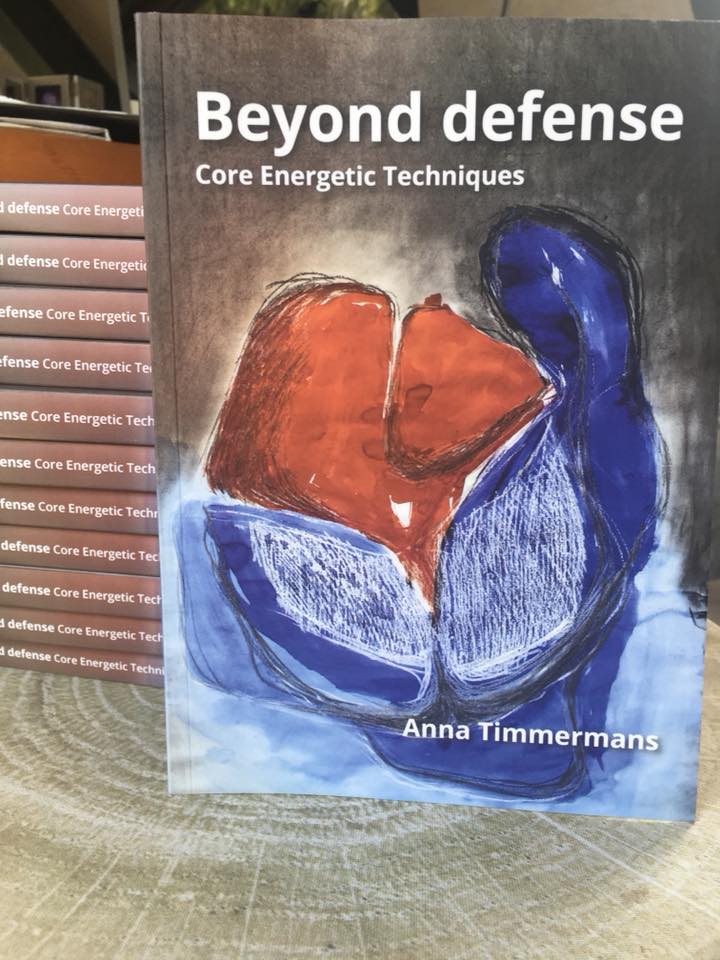 Beyond Defense
Anna Timmermans, director and founder of NICE, wrote a book with techniques used in Core Energetics. A valuable book for students and therapists! You can buy the book during the trainingmodules or order it at book@coreenergetica.nl . The price is € 30,00 (shipping costs not included).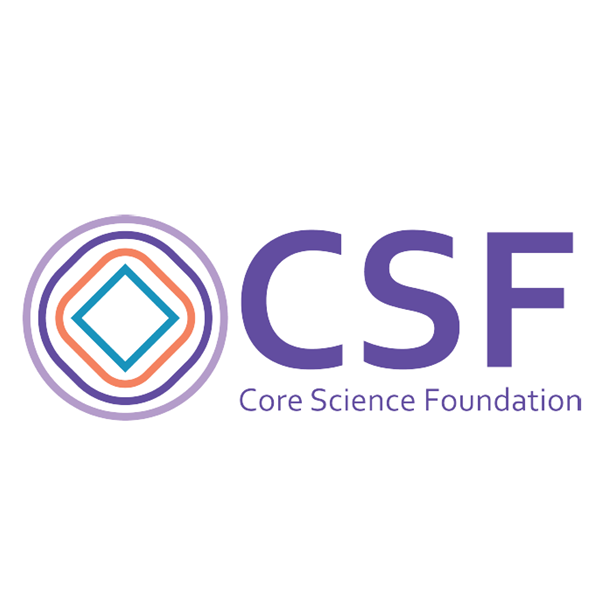 The Connection with Science
In March 2017 the Core Science Foundation was born. Aim is to stimulate science in Core Energetics and vice versa, to develop our theoretical frame, to support our practice, to imbed our work in science and society. Visit the website coresciencefoundation.com.