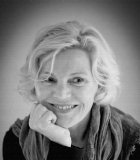 Anna Timmermans – teacher
ANNA TIMMERMANS is director of Netherlands Institute of Core Energetics (NICE). Since 1982 she is a methods teacher and has her own practice. Anna is certified by the European Certification of Psychotherapy. She followed the Bio Energetics Analysis training and is trained in Core Energetics by John Pierrakos. She is co-owner of Cordium, center for growth and development in Nijmegen. Anna teaches also at other institutes, like in Mexico, New York and California. Her passion is to train Core Energetics therapists and to make Core Energetics blossom in The Netherlands and Europe.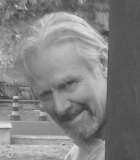 Dirk Marivoet – teacher
DIRK MARIVOET is the director of the Institute for Bodymind Integration in Ghent (B). He studied Core-Energetics under John Pierrakos, Postural Integration®, Energetic Integration and Pelvic-Heart Integration under Jack Painter, PhD (+ is a certified trainer/supervisor since 1999). He also worked extensively with native shamanism both in Europe and North America. Earlier in the 80s and 90s he was adjunct faculty Psychomotor Therapy at Leuven University where he still teaches.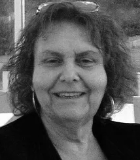 Erena Bramos – teacher
ERENA BRAMOS studied psychology at Adelphi University. She is a Certified gestalt Therapist, as well as a Certified Core Energetics Practitioner having graduated from the Core Energetics Institute in New York. She has also studied Psychosynthesis and has completed a training in Past Life regression. She works with people to help them dissolve blocks which prevent them from creating to their true potential by addressing the emotional, energetic, and spiritual dimensions of their being. Erena currently trains therapists. In addition she teaches at the Core Energetic Institute in Brasilia and is developing a new program in Greece which will be based on Core Energetic and Pathwork Principles.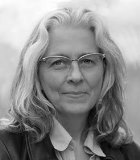 Jeanne Denney – teacher
JEANNE DENNEY is a therapist, healer, teacher and death (and life) educator who maintains a private practice in Core Energetic Therapy, Somatic Psychology and Energetic Bodywork in West Nyack, NY, Saugerties, NY and New York City. Her deepest commitment in life is teaching about patterns within health, transformation and human development derived from a wide lens and deep understanding of the human journey. From there she very much enjoys offering healing, therapy and hospice support in their myriad forms. Her teaching experience includes her work as a Adjunct Professor at Ramapo College of New Jersey and teaching in the Living Core Program of the Institue for Core Energetics East.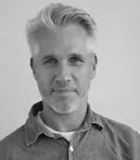 Warren Moe – teacher
WARREN MOE has been a teacher and practitioner of body-centered modalities for nearly 20 years. He maintains a diverse, full-time practice in NYC, and travels internationally, teaching and facilitating workshops. He is passionate about working with clients and groups to assist them in experiencing themselves more completely and authentically in their everyday lives.