From NO to YES
October 27 @ 10:00

-

October 29 @ 17:00

€450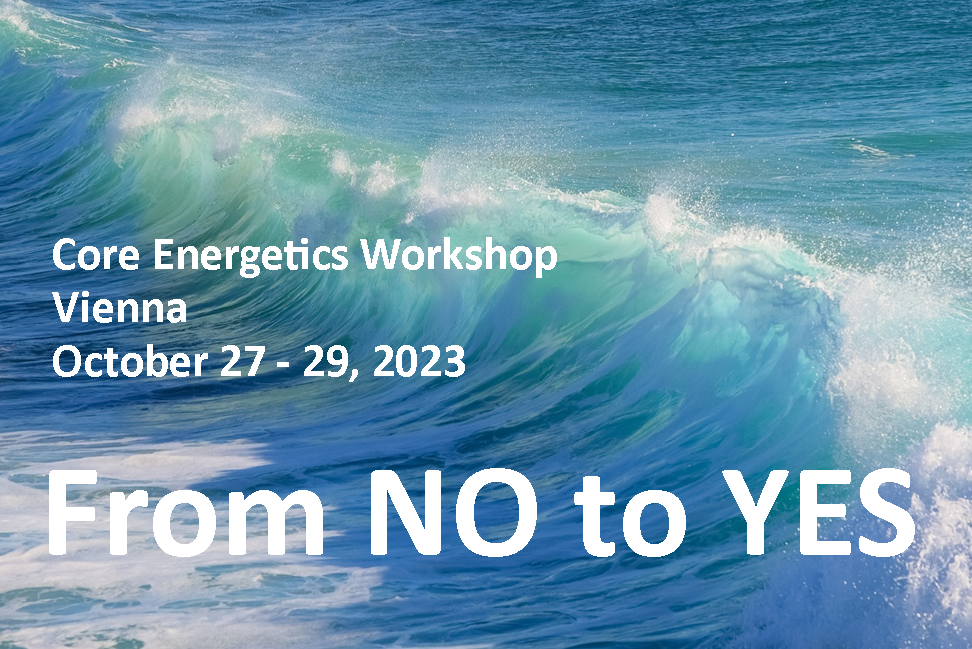 FROM NO TO YES
We are often not aware of the NO! that we have been carrying around in our lives. This NO! is a resistance against our life force. It stops the flow of the life force in us. It is our wound and it often brings up our primal negative feelings. It is our protest. We might call it our demonic self because it stops our life force. It is our saboteur – the aspect of ourselves that wants us stuck, down, miserable and in darkness and distortion no matter what.
Most of the time we live our lives without any awareness of this inner dynamic. We all carry an inner saboteur that prevents us from living fully, being happy and saying YES! to life.
THE WORKSHOP
In this interactive and experiential workshop, you will learn to identify your NO! to feel more relaxed and happier. By learning how to move the energy in your body, you learn to free your emotions and to get in touch with all your feelings. When you loosen these local blocks, your experiencing of the entire body changes. Participants say they have become more alive, powerful, joyful, daring etc.
TEACHERS
Anna Timmermans, founder of the Netherlands Institute of Core Energetics. Klaus Stinshoff, medical doctor and Core Energetics practitioner. Both are senior Core Energetics teachers. They work together since 1999 with couples and groups.
When
Starting Oct 27, 10 hrs
Ending Oct 29, 17 hrs
Where
Dr. Schmida Institut
Lehárgasse 1/2
1060 Vienna
Costs
Single person: € 450
early bird until August 29: € 400
Couple: € 750
early bird until August 29: € 700
Tea/coffee and snacks
included
More information
Anna: +31-(0)243232300
Klaus: +49-(0)30280499944