Pathwork Group
February 5 @ 20:00

-

21:30

Free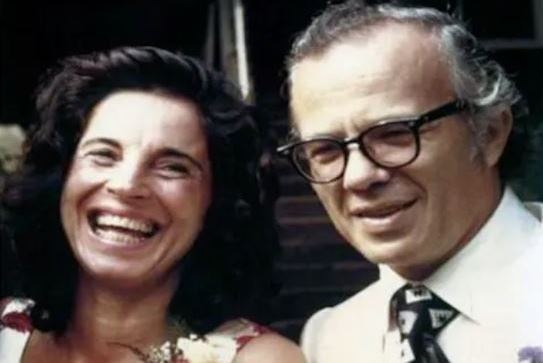 We are happy to announce this new activity – led by students – that will take place on Sunday evening during training modules: The Pathwork group. Pathwork is a spiritual and psychological path to self-knowledge and transformation. The Pathwork lectures are an integral part of Core Energetics as they offer specific, practical tools for dissolving misconceptions, making the unconscious conscious, and activating the greater potential of every human soul. The intention is to connect with the content of the Pathwork lectures in a supportive and encouraging atmosphere.
About Eva and Pathwork
Eva Broch Pierrakos (1915-1979) began channelling Pathwork lectures in a trance state in 1957, after years of developing herself and her gift. During her life, she channelled 258 lectures which were recorded and transcribed. The lectures can be found on pathwork.org. In 1966, John Pierrakos, a psychiatrist who developed Bioenergetics together with Alexander Lowen, came in contact with Pathwork lectures and strongly resonated with the content as he was in search of a deeper dimension of his work. He came to meet Eva and they immediately realised the compatibility between the two of them, as well as the compatibility between Pathwork and the body-oriented approach. Soon John and Eva started a loving relationship and got married. Together they developed Core Energetics, an evolutionary process that integrates Pathwork teachings with body-oriented psychotherapy. 
In the preface of the book "The Path to the Real Self", Eva shared her autobiography, writing about her first experiences of trance and how she came to the lectures. If you are drawn to know more, you can read it in full at the following link. For more information about Eva's life through the eyes of people who knew her or who were touched by the lectures, we warmly recommend the newly published book 'Honouring Eva' (more information here).
About NICE Pathwork student group

In our NICE Pathwork student group, we would like to focus on the content of the lectures, their wisdom, and the meaningfulness of our personal processes. That means we will not discuss the origins of the lectures, and we respect everyone's right to choose their beliefs (and non-beliefs). The focus is to be present for each other, without taking the therapist / Pathwork helper role. Everyone is welcome! At the moment, the organising team consists of Angela, Marcel, Sabine, and Antonela. If you want to join the organising team, let us know.
Pathwork Lecture #57: The mass image of self-importance
Preparation
Reading the lecture upfront and answering the questions in writing will help you to gain more consciousness and understand the topic deeper. If you are struggling with it or have limited time, you can also read just the first part (until the bolded sentence or the first 17 min of audio), as we will mostly focus on that part during our evening together.
Questions for self-reflection
Take a look inside with compassion: what is your way of being special? It might be hidden or very subtle. Some examples: being intelligent, being successful, being funny, being reasonable or positive in all situations, being very spiritual, being beautiful or sexually attractive, having a special talent, being a martyr, having very difficult/dramatic life, being always helpful, being rich or being cool with not having money, being a therapist… There are endless possibilities, be open to see your own creative solutions.
What are the examples from your life of your dependency on the approval of others? In what ways are you trying to rebel against it?
What is your relationship with social media? How do you see it connected to the content of this lecture?
What would be different in your life if you had a deep inner feeling of self-worth?
Inspiration for meditation
"I no longer need approval so desperately that I sometimes violate myself, become untrue to myself, or else defy dependency by rebelling against it. I can now stand on my own feet. My inner life and value is not dependent on others. It depends on my own self-respect which I can further and live up to only by being fully aware of myself."   PL #57