Dit evenement is voorbij.
5-day Summer Workshop | Language: English
juli 13 @ 08:00

-

juli 17 @ 17:00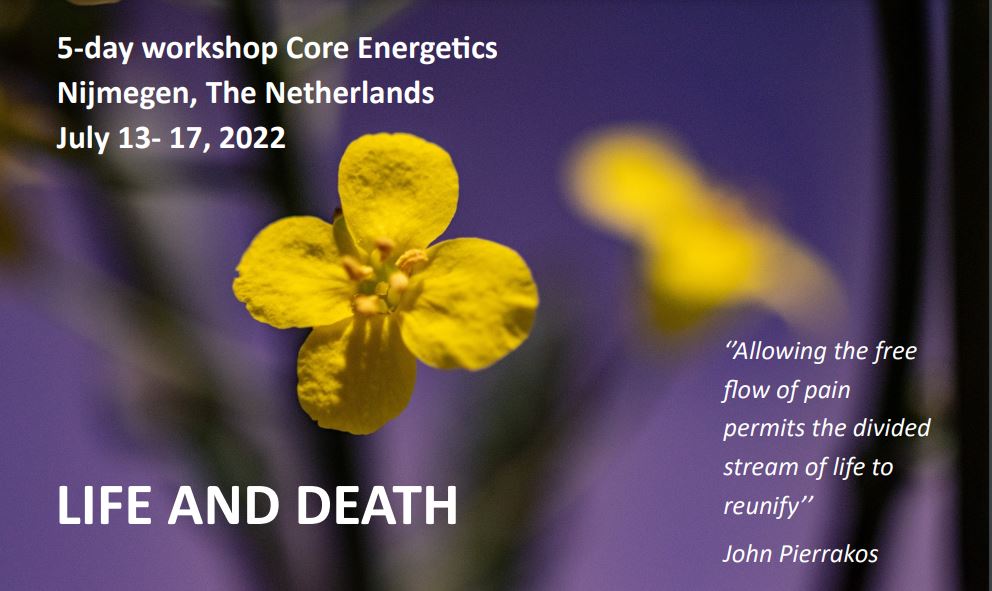 Life and Death
We live our life and we die our death. No way out.
Death is a challenge to our living. We experience life and death as opposites that are fighting each other. We fight against our own strong fear that arises when we are confronted with the ending of our life. In this workshop we will work with different exercises and experiences to become more alive and to move towards a greater acceptance of the ending of life. When we live our life fully, connected to our inner truth and according to our life task, we enjoy it and may be able to have peace when it is over. With Anna Timmermans and Klaus Stinshoff.